Do you hear them? The jingle bells approaching? Starbucks has brought out the red cups and Sephora has brought out the Benefit advent calendars – the pressure is on to start checking things off your Nice List. To help you with your seasonal shopping I've prepared a list to help you find the perfect gifts! I've divided it into two sections: Trendy and Techie (c'mon, what did you expect?) Click on the links to shop the products at their sites.
PART 1: TRENDY
Quirky Bifold Wallets, Fossil (click images to see on site)
Who says wallets are only good gifts for men? If you read my guide last year you may remember that Fossil's wallets made it in even then. That's because they make really cute, quirky pieces with undeniable quality! I'm a loyal Fossil customer and would recommend their wallets above everyone else's. If you're looking for a cute, functional, usable gift then this is a good one to go with! Shown below are my favourite styles from this year's collection, but there are dozens of other styles as well, available on their site.
I strongly believe watches are the best accessories, and a good watch can elevate any look. This gorgeous rose gold watch from Fossil surrounds its exposed mechanics with classic, feminine jeweled Roman numerals, creating a beautiful balance of complexity and elegance.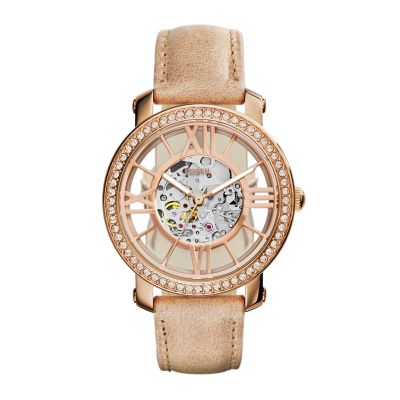 MizDragonfly One-of-a-Kind Statement Jewelry
If you read my post about my quirky jewelry obsession, you know that I'm a fan of non-abstract statement jewelry. I met MizDragonfly at the World MasterCard Fashion Week Press and Buyers' Brunch, where I got the chance to check out her unique jewelry in person. Among one-of-a-kind pieces that incorporate vintage components, she makes super quirky pieces like these: double-finger fortune rings (which come in a variety of fortunes) and Wonder Woman cuffs using real comics! These are great for the cosplayer in your life, or for any girl with the quirky sense of style.
PART 2: TECHIE
Said to be "the tablet that replaces your laptop," the Surface Pro 3 is poised to be one of the most purchased devices this Christmas. I'm a big fan of the Surface family of devices, and I do all my work on my Surface Pro 2, which has absolutely lived up to its claims. I can do everything on it, from developing Kinect apps to editing my photos with touch and gesture, and I am seriously considering gifting myself a Surface Pro 3 this Christmas!
The first smartwatch with a circular interface, the Moto 360 packs a ton of tech into a small body, while maintaining the elegance of a classic watch. I'm absolutely captivated by its design, which boasts a big screen and all the features of the Android Wear operating system. Available for $249, this watch is comparable in price to many mid-range analog watches, but it also gives you directions, tells the weather and answers your calls.
Sony QX10 Camera for iPhone and Android
This little lens is not just your average camera phone augmentation. Connecting via bluetooth or NFC to an app on your phone, the Sony QX10 turns your phone into a full camera by using the screen as the viewfinder and saving the photos directly in your phone's storage. It attaches via a base, but the lens can be removed for extra mobility – say you want to take a selfie and see it before you shoot: you can take the lens off and still see your phone. Or, more respectably, you're at a concert and can't see the stage clearly: simply hold the lens up high and adjust its position by using your phone's screen.